(Slobodarian) Слободарско-Јаблоњечка Република (Slovak:) Slobodarsko-Jablonecká Republika Slobodarsko-Jablonječka Republic
26th May 2012-?

Flag

Coat of Arms
Capital
Jablonjec(Јаблоњец)
Official languages
Slovak, Slobodarian
Denonym
Slobodarsko-Jablonian
Government
Self-proclaimed Socialist Republic
Leaders
President: Jan Hučar(Jaн Хучар)
Founded
16th Маy 2012
Location
Iryllia
Population
1
Currency
€ (Euro)
The Slobodarsko-Jablonječka Republic declared independence from Slevania on the 26th Ma 2012, calling itself a socialist nation.

Declaration of independence
Edit
Its president Jan Hučar declared independence and wrote a letter to inform Zoran Tvrtković, the president of Slevania about it. He also declared war on Slevania
It was utterly defeated on the 8th June.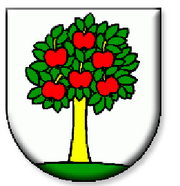 Existing nations

Republic of Srnska Krajina

Extinct nations

Republic of Nýsna , Patrachinate of Kazania , USIS, Republic of Srnska , Republic of Jadranska,Hetmanate of Kazania,Principality of Virdo ,Narentia, Republic of Prednádražie, Srnieckia,Itoriak republic Vartakia Izkania, Iztaria,

Seperatist groups
Seperatist groups no longer active

Musrati Republic, Republic of Kazania-Nýsna , Preskovan Republic, Suvak Republic,Cherrycream plot, Workers´ Soviet Republic Republic of Srnska Krajina Lasvar Republic Iryllian Armed Rebellion, Slobodarsko-Jablonječka Republic Prizrenija Republic Izornia rebels Izba-Ursanistan, Izbiak National State, Republika Slovenska Tarica
Community content is available under
CC-BY-SA
unless otherwise noted.